We're Getting Mutants in the MCU - The Loop
Play Sound
This article may need cleanup to meet quality standards.

Please help improve this if you can. The Discussion page may contain suggestions.

This article may need cleanup to meet quality standards.
Please help
improve this
if you can. The
Discussion page
may contain suggestions.
The Knight is one of the playable classes in Crowfall. Knights are focused on melee. They were introduced along with all the other classes in a massive update back in May 18th, 2017.
Available Races
[
]
Class Features
[
]
Promotion Classes
[
]
Choose one per character:
Backstory
[
]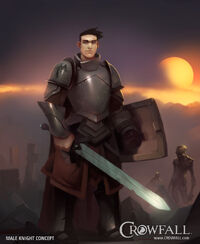 I don't know you, and I don't want to.
I've been ordered to do this, and I do as I am told. Befriending you is not a requirement.
Yes, I was a knight once -- "of noble blood", whatever the hell that means. I died fighting for my family, for a King that I barely remember. I won him a glorious stack of rocks on a hill that no longer exists.
That seems to be my fate; I bleed for those of royal blood. And those of lower birth? I make them bleed for me.
Hell, it's no different with the Gods – is it?
What I wouldn't give to forget all this, and go back to the blissful ignorance of mortality.
Oh, to joust again! The trumpets and the pennants and the ale and the whores and the blood and the piss. All of it. To wrap myself in the lie, convince myself I was fighting for something that matters.
Nobility. Honor. Justice. Nothing more than words.
Enough talk. Tell me of this man we are to kill. When we find him, you hold him down. I'll pronounce him guilty and then run him through with my blade.
I am a Knight, after all.
A hallmark of feudal society, Knighthood is typically bestowed on men and women noble birth, binding them by oath to protect the land, the people and the crown. A lifetime of martial study makes these noble warriors a favored choice of the gods -- unfortunately, however, this code of ethics is rarely honored in the years following death as memories fade and loyalties are tested.[1]
Knight skills
Talent tree
[
]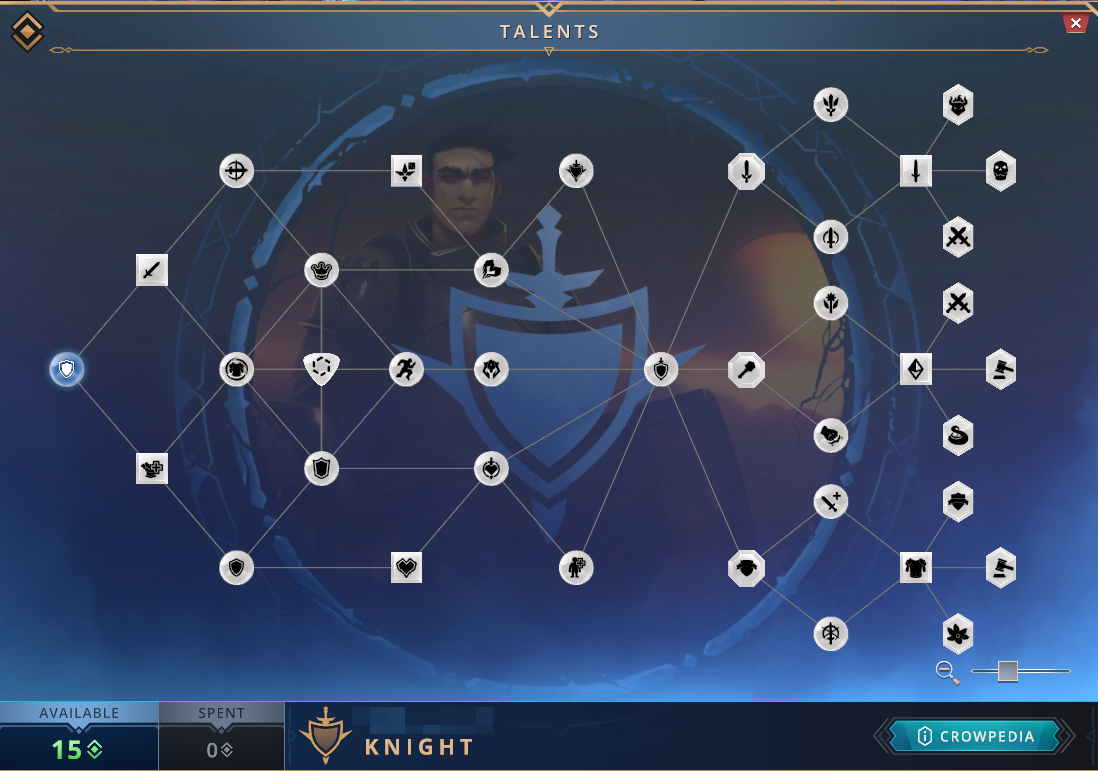 Disciplines
[
]
The Knight can use the following disciplines:
Major Disciplines
Minor Disciplines

Weapon Disciplines

Image gallery
[
]
Videos
[
]
References
[
]